Binary options are taking the world by storm.
With binary options you have the chance to make a substantial amount of money through the markets. More and more investors are flocking to this type of trading.
If you're interested in getting started with binary options there are a few things you should know first.
There are Different Types of Binary Options
With binary options there's more than one way to trade.
The most common type of binary option is called high/low. With a high/low option you are simply deciding whether or not you think a certain security will rise or fall within a specified time period. If you're correct you can win returns as high as eighty percent depending on the platform you're using.
Another type of option is call the one touch option. With a one touch option you can gain a much higher return of up to 500%. However, with this type of option you are simply wagering on whether a certain security will reach the strike price. If it reaches or exceeds the strike price you get your return.
Next on the list is the boundaries option. With this type you pick a high and low point. If the security stays within your chosen boundaries you get a return.
Finally there is a sixty second option. A sixty second option is just like the high/low option only you have just sixty seconds to make your picks.
All Trading Platforms are Not Created Equally
All binary options trading platforms are not created equally. In fact, they can differ widely and you need to find what works for you.
Here's what to think about:
The assets offered
The returns given
Paybacks for losing outcomes
Binary options regulated brokers
Good customer service
Secure platform
Do your research before picking a platform. You'll quickly learn that not all trading platforms are the same.
You Can Develop a Strategy
Since you're able to bet on multiple assets you can diversify your trading and develop a strategy.
Just remember: no one gets rich overnight. It will take time for you to develop a winning strategy with binary options, but over time you'll get there.
Have you tried binary options yet?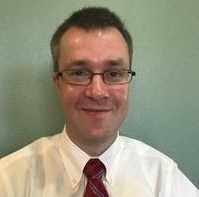 James Hendrickson is an internet entrepreneur, blogging junky, hunter and personal finance geek.  When he's not lurking in coffee shops in Portland, Oregon, you'll find him in the Pacific Northwest's great outdoors.   James has a masters degree in Sociology from the University of Maryland at College Park and a Bachelors degree on Sociology from Earlham College.  He loves individual stocks, bonds and precious metals.