In this uncertain job market, it's good to know there are still career paths out there that have expected growth. If you're just entering the job market, or you're looking to change careers, the following areas are not only expected to increase in job growth, they offer a decent salary as well.
Personal Financial Advisor
If you're good with numbers, you can find a rewarding career as a personal financial advisor. People in this job, which is expected to grow 27 percent over the next ten years, offer financial advice in taxes, insurance, and investments. They meet with clients to discuss their financial goals, educate about financial risks, and recommend investments. Most will either work in the financial industry, or they're self-employed. Additionally, most have a bachelor's degree and earn around $67,520 a year.
Nurse Practitioner
As the population in the country continues to age, the demand for workers in the healthcare industry will continue to soar. Over the next ten years, the outlook for nurse practitioners is expected to grow 31 percent. Nurse practitioners, who usually hold a master's degree and earn $96,460 a year, work in a variety of settings including hospitals, schools, and clinics. They may offer primary care, and typically do exams, diagnose health problems, and prescribe treatments.
Computer Systems Analyst
Since more businesses are relying on computer systems to get work done, computer systems analysts can expect to see a 25 percent increase in their job outlook over the next decade. In this job, analysts find the roll of information technology in an organization, watch installation of the new system, and train employees on how to use it. While not required, most computer systems analysts have a bachelor's degree in computer science. They typically make $79,680 a year.
Civil Engineer
Civil engineers are responsible for designing and operating large construction projects such as bridges, roads, and buildings. They will usually review maps for potential build sites, estimate the cost of a build, and oversee construction. Civil engineers must have a bachelor's degree, and most states also need them to be licensed. While civil engineers can work in the private industry, the federal government will also hire them for large projects. The ten-year job growth for this profession is 20 percent, and most can expect to earn $79,340 a year.
Management Analyst
Management analysts work with organizations to improve efficiency, cut costs, and become more profitable. Although some analysts work for the organization, most have employment through a consulting company. Typically, analysts will gather information about the problem, meet with staff, and recommend new ways to solve the problem. While the entry-level requirement for management analysts is a bachelor's degree, many employers prefer to hire those who have an MBA in business. With a 19 percent job growth outlook over the next decade, this career is expected to grow faster than average. Management analysts can expect a yearly salary of about $78,600.
These fields are not only hiring now, they are hiring in the future as well. If you're looking for steady employment, one of these career paths might be the perfect job for you.
Will you consider going into these career paths that are expected to grow?
Image via Flickr by kenteegardin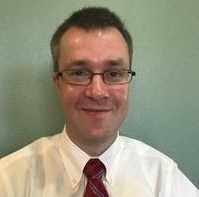 James Hendrickson is an internet entrepreneur, blogging junky, hunter and personal finance geek.  When he's not lurking in coffee shops in Portland, Oregon, you'll find him in the Pacific Northwest's great outdoors.   James has a masters degree in Sociology from the University of Maryland at College Park and a Bachelors degree on Sociology from Earlham College.  He loves individual stocks, bonds and precious metals.