College graduates leave school with, on average, $28,400 in student loan debt. That was the figure for the graduating class of 2013; the number will be higher for the class of 2014 and is creeping ever higher. This is why it's so important to find ways to make college more affordable.
Here are 7 ways to do that:
1. Spend the First Two Years Attending a Community College
As far as costs go, community colleges offer an unrivaled advantage. Not only are tuition and fees substantially lower than what they are for four year in-state public colleges, but since they're local, there's also no room and board to pay. That alone can cut the cost of college in half – plus the money you save in tuition and fees.
You can spend the first two years of your college education at a community college, then transfer credits to an in-state four year public college and receive full credit, particularly if you earn an associates degree.
You can generally attend a community college for less than $5,000 per year, and that will take a big chunk out of your total college expenses.
2. Attend In-State Schools
While community colleges are the lowest priced colleges available, in-state four year colleges are a serious bargain compared to private colleges and out-of-state public colleges.
If you can combine two years at a community college with two years at four year in-state public college, you will pay only a fraction of the cost of spending four years at either a private college, or an out-of-state public college.
3. Work Your Way Through School
Depending on your financial situation, you can either go to school full-time and work part-time, or work full-time and attend college part-time. The latter can work especially well if you work full-time for an employer that will pay some or all of your tuition and fees.
Though you may not be able to cover all of your college costs with work-study, you can reduce your reliance on student loan debt if you're at least able to cover your basic living expenses out of your income.
There's another benefit to working your way through school that doesn't get a whole lot of attention, and that's the ability to gain real world work experience. This can be especially beneficial if the jobs you hold are at least somewhat related to your major course of study. The combination of a degree and work experience could be a serious door opener when you graduate and are looking for a career position in your field.
4. Take Online Courses
The idea is to take extra courses that way you can reduce the number of years you need to get your degree. By taking one extra course per semester, you can chop a semester or two off your time in college, saving you money on the back end.
Online courses should be easier to handle since they don't require you to physically attend classes. The more you can take, the shorter your time at school will be. Many colleges are now offering online courses, and sometimes at lower cost than on-site classes. For example, you can get an online psychology degree in Kansas.
5. Take Summer Courses
If online courses don't work for you (they don't for everyone), you can always take summer courses, and that can also shorten your time at college.
I did this a good bit when I was in school. One summer I took two courses, the following summer I took four. You should plan to do this with less challenging subjects since the courses are condensed and more intense.
If your school is too far to attend during the summer, you could take courses at a local community college or in-state four year college, and transfer the credits. Also look into online courses for summer.
If you can combine taking summer courses and online courses, you may very well be able to get a four year degree in three years. That could save you a fortune.
6. Take an Extra Course Each Semester
You can also take an extra course each semester and get a similar result. Instead of taking 15 credits per semester, take 18. Many colleges will charge the same rate for the higher number of credits as they will for the lower amount, so the savings will be considerable.
And again, you may be able to do this using online courses, making the arrangement more convenient.
7. Commute, Rather than Live on Campus
Since roughly half the cost of attending college is made up of room and board, you can virtually cut your college costs in half by living at home and commuting to school. Not only will that save you money on room and board, but it will also make the other suggestions in this post more doable. After all, you can generally take on more of everything if you're living at home, rather than on a college campus, where distractions are often overwhelming.
Choose one or two of these strategies and see if they don't cut your college costs down by a large amount.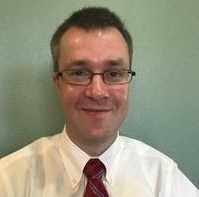 James Hendrickson is an internet entrepreneur, blogging junky, hunter and personal finance geek.  When he's not lurking in coffee shops in Portland, Oregon, you'll find him in the Pacific Northwest's great outdoors.   James has a masters degree in Sociology from the University of Maryland at College Park and a Bachelors degree on Sociology from Earlham College.  He loves individual stocks, bonds and precious metals.