For small businesses or start-ups, it can sometimes make more sense to hire a stand when you are exhibiting. If you have a smaller marketing budget and want to see whether this promotional avenue is suited to your brand then hiring a stand is just what you want to do. Even if you are a more renowned company, there are still several benefits to hiring a stand that you may not know about. This article will discuss some of them so you can broaden your options when planning an exhibition.
It is important to realise that your company can still reap the same benefits when hiring as if you were to purchase a modular stand. The bright side is you have less of a financial investment which increases the possibility of doing more exhibitions and spreading the word about your brand and products. For starters, you will have more flexibility in terms of choosing the right stand for your exhibition venue or product launches. If your last exhibition was indoors for example, you can easily go for an outdoor one the next time.
It is great to know that an exhibition stand hire can be adapted to suit your ever changing needs and goals as a growing brand. Below are some of the main reasons why hiring a stand may be even better than buying:
Increased flexibility – This cost-effective marketing method can be a flexible option for your company. Instead of being committed to the same stand for a longer duration of time, you will be able to design the stand to suit certain products or services you are launching. As expected, when changes occur in the near future and something needs to be altered or redesigned completely, you won't have to let go of an expensive stand that has no worth anymore.
Perfect for indoors and outdoors – Another flexible aspect of hiring an exhibition stand is that it can suit multiple locations. If it is a possibility that you will exhibit at several venues across the year, hiring may be the best solution so you can tailor your stand to suit the location and still keep within your budget.
Easy to store – Storing and setting up stands can be a bit of a hassle but hiring one takes this difficulty out of the equation. Your exhibition contractor will set everything up for you and dismantle your stand after you have finished exhibiting so you don't have to worry about a thing. This helps you to stay focused throughout the event on networking and showcasing your business to the world.
Keeps your costs low – If you have a lower marketing budget, hiring gives you the chance to choose something eye-catching but without the same price tag of buying one. You can get some high quality graphics on the framework of modular stands designed for much less.
Good if you are starting up – If you are a newbie to the exhibition scene, choosing a contractor that provides exhibition stands for hire is just what you need. It is less of along term commitment so you can trial the exhibition to see whether it works well for your brand and connects you to the right customers.
As you can see, there are plenty of great reasons to hire an exhibition stand instead of buying one. If you are a new startup or a medium sized company looking to dive into the exhibition scene this year, exploring this avenue is a cost-effective marketing method. Help your brand gain a stronger presence with less of the commitment by choosing to hire and see the endless possibilities exhibiting could bring you.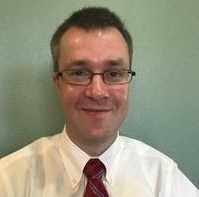 James Hendrickson is an internet entrepreneur, blogging junky, hunter and personal finance geek.  When he's not lurking in coffee shops in Portland, Oregon, you'll find him in the Pacific Northwest's great outdoors.   James has a masters degree in Sociology from the University of Maryland at College Park and a Bachelors degree on Sociology from Earlham College.  He loves individual stocks, bonds and precious metals.