Decades ago, the average home hosted one television.  Family members huddled around, debated about programming, and thought nothing of the options to come.
Today, we have smart phones, iPads, and Xbox systems for family entertainment.  One television per room looks more like the modern day layout.  But you don't have to pay a ton for infinite entertainment.
Buy Used
Why buy the newest model television when you know the manufacturer will issue something different within the next year?  If it provides entertainment, does it matter that a DVD player or laptop computer is used?
Use sites like Craigslist and contact those who are looking to dispose of used electronics.  Save a few to a few hundred on phones, computers, and TVs.
Use Coupons
Paying retail is for the birds.  Be wise and access online sites that provide a wealth of coupons.  Find codes and limited time offers on electronics, furniture, and more.
Manufacturers factor coupons into their advertising, yet huge discounts aren't always advertised.  You have to be proactive and find them on and offline and find a huge list of stores that are currently offering coupons.
Get Hand-Me Downs
Ask friends and family members if they have any televisions, computers and assorted electronics unused and stored in the attic or garage.
In addition, search local listings for yard and garage sales.  You can get hardly used goods at incredible prices; some just want to redeem a percentage for things they no longer want.
Barter
Consider bartering with others, exchanging goods you no longer want for those you desire.  Alternatively, provide a service, like cooking or doing yard work, in exchange for televisions, iPads, and smart phones.
Be careful about arranging deals with strangers.  While you could find great deals, you could make yourself liable to fraud and faulty equipment.
Buy Older Models
You don't need an iPhone 5 or the latest 3D television.  Though they have attractive qualities, the latest in tech comes with a high price tag.  Seek deals and discounts on older models, especially when newer models are issued.
Don't buy into the hype and purchase the newest entertainment equipment at the highest prices.  Be humble in choosing older models and save a lot of money.
Ask About Upcoming Sales
In-store employees may rely on commission for a paycheck and don't mind sharing information about upcoming sales with potentially interested customers.
If you see a television, computer, iPad, Xbox or other electronic of interest, inquire about upcoming discounts and sales.  If it's a matter of making a sale or selling nothing at all, the salesperson rather give you the better deal.
Scan It
Use Amazon apps and other online vendor solutions to check price and availability instantly for optimal comparison-shopping.  If there is little difference in vendor other than offered price, why should you shop anywhere other than the place with the lowest price tag?
Scan barcodes with your smart phone to find lower prices and get free delivery from online giants like Amazon.
Entertainment is a timeless household need, yet times have changed regarding the number of devices needed to keep all family members satisfied.  Don't pay full price for complete entertainment.
Gary Miller loves gadgetry for the home. From appliances to mobile devices and more, he enjoys discovering and trying out the best tech for productivity and entertainment.
Do you have any other money-saving ideas for outfitting everyone at your home?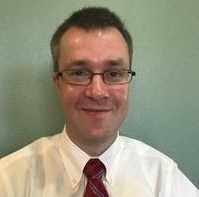 James Hendrickson is an internet entrepreneur, blogging junky, hunter and personal finance geek.  When he's not lurking in coffee shops in Portland, Oregon, you'll find him in the Pacific Northwest's great outdoors.   James has a masters degree in Sociology from the University of Maryland at College Park and a Bachelors degree on Sociology from Earlham College.  He loves individual stocks, bonds and precious metals.