If you're constructing a house and looking to reduce costs, read below for our favourite tips that
every home builder in Melbourne should know.
The cost of appliances and fixtures can add up and it's common for new home builders to forget to
include them in their original budgets. Therefore, making a 'want versus need' list will enable you to
spend more in one area, while being economical in another. You might prioritise a top of the range
deep freezer but then select pre-made cabinetry, for example. For guidance in this area, an
experienced builder can assist and may be able to obtain an industry discount if you order items
through them. Checking out online retailers can also present significant savings whether you
purchase through them or use them as a price guide. Once you get a general prices indications, take
note of sale periods and buy during this time or take their prices and get to your local retailer and
request a price match. A purchase of multiple items is another bargaining chip for additional price
reductions.
You may notice that the price of your new home will be priced at an average price per square
metre. Therefore, another way to save money is to reduce the footprint of your floor plan. A well
designed and functional space need not be the size of an industrial warehouse to provide you with a
comfortable living environment. Another alternative to downsizing is to build in phases, you may
complete two bedrooms for now but have plans (and may even prepare the site) for additions you
can build at a later stage. To avoid a hotchpotch look, be sure to adequately plan for this as part of
your initial design to ensure you are maximising the space of your site.
Get your hands dirty on some the more menial building tasks. Sometimes the time consuming but
relatively straightforward jobs can become expensive due to the cost of labour. So roll up your
sleeves and learn some new skills. Of course, discuss this ahead of time with your construction team
in order to coordinate it in the most efficient and tactful manner, communication surrounding the
division of labour in this situation will be essential. It also doesn't hurt to have a back-up, or options
for additional help should your schedule change or you're not as fast as you thought you may be at
your designated task.
Another cost saving exercise is to go with standard fixtures such as carpet, paint and tap wear. These
can be replaced down the track more easily than more permanent items such as the location of
baths or toilets. Again, your builder will most likely have connections they can utilise to get you
access to wholesale prices, meanwhile you can plan for an interior upgrade at a late stage, or simply
revamp space with smaller, soft furnishings that you can DIY yourself or pick up when you are
shopping without the stress of a 'need to finish a house' deadline.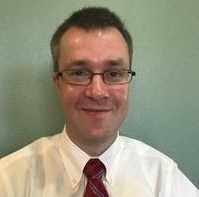 James Hendrickson is an internet entrepreneur, blogging junky, hunter and personal finance geek.  When he's not lurking in coffee shops in Portland, Oregon, you'll find him in the Pacific Northwest's great outdoors.   James has a masters degree in Sociology from the University of Maryland at College Park and a Bachelors degree on Sociology from Earlham College.  He loves individual stocks, bonds and precious metals.