Dealing with large amounts of high interest debt can be a distressing experience, especially if you have limited means for making additional money to handle the problem. The balance of the debt grows faster than you can pay it down, trapping you in an endless cycle of debt that generally only ends when you are so strapped for cash that you default on the payments. If you have an annuity or a structured settlement, you may be in luck. If you need cash now, there are companies that will pay you for your annuity payments. When dealing with these companies, there are a few things that you should keep in mind.
Here are some tips on how to pick a structured settlement company to pay off debt:
Do Your Research Before You Choose
You should consider doing some investigation into the structured settlement companies you are interested in doing business with before making your choice and handing over your information. While bad players are rare in the industry, there are some criminals out there that would more than happy to use your information for their own ends, leaving you high and dry. The company that you choose should be accredited with the Better Business Bureau (BBB) and have a decent reputation, based on word of mouth or reviews posted on the internet. If your considered company is not accredited or there is a lot of negative information about them posted on the internet by previous customers, you will be better off choosing a different company.
Review The Details Of The Payments
Every structured settlement company will tell you that they can get you the most for your future annuity payments, but most of them are not telling the truth. These companies can all help you out when you are in some sort of financial bind and need cash quickly, but you want to make sure you are getting the most for your money. The cost of the service should be readily apparent when you review the information on the company's website or when you talk to a company representative. Do not let anyone pressure you into a deal that you do not feel comfortable accepting. In today's world of online searches and direct deposit services, you can find another company that may be a better fit for you in a matter of minutes.
photo by manoftaste.de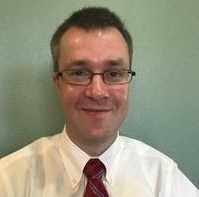 James Hendrickson is an internet entrepreneur, blogging junky, hunter and personal finance geek.  When he's not lurking in coffee shops in Portland, Oregon, you'll find him in the Pacific Northwest's great outdoors.   James has a masters degree in Sociology from the University of Maryland at College Park and a Bachelors degree on Sociology from Earlham College.  He loves individual stocks, bonds and precious metals.