Imagine being able to fly whenever you wanted to. Not having to wait for your flight to arrive, fuel and board. Gone are the days of you sitting in front of that annoying 9-year-old who keeps kicking your seat. We are talking about owning a private jet, but how much does it cost to own a private jet?
Where do you start?
Before you start factoring the costs for your new jet there are a few things you need to tick off your checklist. Size, being one of them. You have to take how many times a year you are actually going to use this expensive luxury. For this example, we will be using a Gulfstream G450.
So, what are you paying for in regard to the actual plane? Are you looking for something that can quickly take you to that meeting in a matter of hours? Do you want a plane that can take you from New York to California without stopping for fuel? How about something that is transcontinental?
A handful of aviation companies make a variety of aircraft that will fit any specific need. The G450 is on the higher end of the spectrum. You are paying for a 1,525-cubic foot cabin, a full galley, separate sleeping quarter, twin Rolls-Royce jet engines and a very swank electronics package. The G450 is also a transcontinental plane, able to travel about 4,350 nautical miles with eight passengers. But, having all the tech specs will not tell you how much it costs to own a private jet.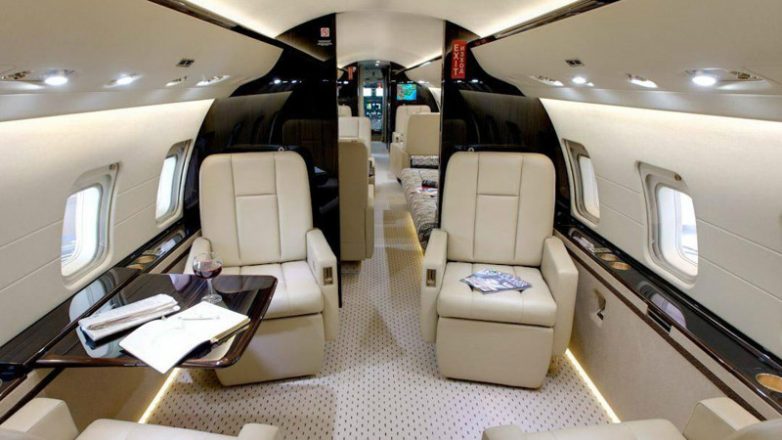 Where do a lot of the costs come from?
Before you consider investing a large an absurd amount of money on your new Gulfstream G450, you should consider buying a used aircraft. With a used model, you are still getting a monster of a jet, but at a lower cost. Buying used you could probably find a nice jet for $14 to $35 million.
So, now you have a very spacious pre-owned G450, everything should fall into place, right? It will as soon as you factor in the fixed and variable costs that you have to pay for once you become a jet owner. For instance, after you purchase your plane you have to figure out where you will be storing it. This means you have to find a private airstrip in your city that can accommodate the type of aircraft you have. Make sure your plane will be accepted, otherwise you will most likely have to find a new home for it. After all your research is completed this will cost about $81,300 a year, according to Sherpa Report.
Besides hangar fees, you also have to take in the cost of actually running the jet. Who is going to pilot the jet? Do you need a co-pilot? Do you really need that flight attendant? All of these features come in at about $427,656, including their benefits. Factor in training, insurance and all the other items on your shopping list, you will spend about $878,884 a year in fixed costs. Variable costs per year a much cheaper, but you will be spending a fair amount to keep your bird in the sky.
Is owning a jet worth it in the end?
Of course, it is. Granted we are speaking in a hypothetical sense–that being said if you have the money to spend by all means spend it–but there is something about being able to jet set around the world on a whim. Will it happen to all of us? Probably not, but it is a great dream to aspire to. Clearly owning a jet is pricey, but you are buying more than the plane, you are buying the experience. You are buying your time back, as well. No more sitting at the gate waiting for your cramped smelly commercial plane to delay your plans. Just smooth flying with style.