Going back to school can be a pricey proposition. The cost to attend a four-year post-secondary institution in pursuit of a degree averaged $8,700 for the 2015/2016 school year. That was for a full-time student, and obviously these costs can vary widely, depending upon whether you attend a local community college or a private institution.
Planning to go back to school isn't just as simple as choosing the cheapest reputable option. A lot depends upon the degree you plan to pursue. You may also take into consideration the prospects of getting a job with your chosen degree after earning it, with a california online mba, fo example, you can take advantage of the influx of businesses popping up in the state should you have any interest in their respective fields.
For example, if you plan to go to law school, you might want to choose one of the top 25 law schools in the United States, such as Yale or Harvard. However, if you simply want to brush up on your coding skills and already have a position, a local community college or extension of a bigger school might be a better option.
If you want to go back to school, one thing is certain — you will need to plan ahead in order to finance your post-secondary education without going bankrupt.
Apply for Scholarships
The first thing you should do is look at what scholarships you might be eligible for. While it is quick and convenient to look at online sites that advertise scholarships, the competition for those is fierce. You are much better off looking at other options, such as:
Scholarships through your employer
Parents' workplace scholarships that children are eligible for
Club scholarships, such as Kiwanis, Lion's Club, etc.
Special interests you have, such as hobbies or volunteer work
You might be surprised at the number of scholarships available. Don't overlook the smaller ones that are a few hundred dollars. Those dollars add up quickly.
Talk to Financial Aid
Talk to the financial aid office at the school you wish to attend. File a FAFSA as soon in January as possible. You can estimate income if you haven't yet filed your taxes. Just be as honest as possible, because you don't want to lose the aid later.
Ask the school:
If there are grants available you might be eligible for
What scholarships you qualify for
Work/scholarship programs — some hospitals offer an exchange for nursing students, where they pay your tuition and you work for them for a set period after graduation
Most schools will try to work with you to help you find a way to pay for your education.
Seek Funding
Another option is to work and save up the money to pay for school. You can use a savings calculator to figure out how much you need to save. You could also borrow by taking out a personal line of credit or a home equity loan.
If you qualify, you might be able to take out a government student loan or receive a Pell Grant for part of the cost of tuition. You may also use a combination of working, savings and loans to pay for your degree.
Ask Family for Help
Even if you are an adult living on your own, your family might be willing to help out with education costs. If you have a close relationship with your family, don't be scared to open up about your goals and your concerns with the cost of paying for school on your own. Your family may be able to help at least a little.
They might also have additional ideas for how you can come up with the money. If you serve in the military, for example, it will pay for your education later. Some companies will pay part or all of your tuition costs as well, especially if the degree applies to what you are already doing for them.
Think Outside the Box
Still a little short on the amount you need? Try to come up with some unique ways to earn the money. Start a GoFundMe page, for example, and ask family and friends to contribute just $20 each. This can turn into thousands of dollars very quickly.
Declutter and have a big garage sale to earn a few hundred dollars. Take clothes you don't wear but are in good shape to a consignment store. Start a small business on the side.
With a little determination and a lot of forethought, you can fund your education without stressing over finances. Keep in mind that you may also get a break on your taxes. This can add up to a nice chunk of money, which could be applied to the next year's tuition expenses.
Anum Yoon is the founder and editor of Current on Currency. She is devoted to sharing her hard-earned insights on money management with fellow millennials.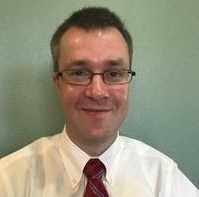 James Hendrickson is an internet entrepreneur, blogging junky, hunter and personal finance geek.  When he's not lurking in coffee shops in Portland, Oregon, you'll find him in the Pacific Northwest's great outdoors.   James has a masters degree in Sociology from the University of Maryland at College Park and a Bachelors degree on Sociology from Earlham College.  He loves individual stocks, bonds and precious metals.