There are times when you may experience loss, destruction, stealing or damage caused to your valuable possessions back home. Personal Property insurance or Contents insurance reimburses you for such unforeseen and unexpected turnout of events. At the same time, you must find out whether you actually need "contents insurance" or not.
Create a list of all valuables by taking snaps with your smart phone as you move from one room to another –
Clothing
Furniture
Home décors like window treatments and rugs
Artwork
Computers
Televisions
Stereos
Dishes
Spirits and wine
Appliances
Sporting toys and goods
While taking your visual inventory, you can easily imagine how much you'll need to pay for replacing these valuables if they ever get damaged in flood and fire. Personal property insurance might just save you at the right time.
Renters insurance is truly essential for covering your personal belongings while renting the home or apartment. Is renters insurance worth the cost? It is often assumed to be the best product for investing your hard-earned money. Your belongings may not be covered under your landlord's insurance. This is one of the main reasons why the renters seek insurance coverage. Renters insurance protects your valuable contents even when it doesn't cover the structural units. Your damaged items can be replaced by your renter's insurer in the event of an unforeseen damage or theft.
Any loss caused to the building will be covered by the property insurance of your landlord. It could mean coverage for a duplex, house or apartment. However, renter's insurance is necessary when you want a few of liabilities and personal properties to be covered. As a tenant, you'll need to bear the cost of your renter's insurance. According to industry polls, a little over 35% of the renters have this coverage, while over 95% of the homeowners have property or home insurance in place.
The wrong assumption of tenants would often keep them from seeking renter's coverage. Many of them still continue to believe that their possessions are covered under the landlord's property insurance. You must also keep an eye on the liability factor; your neighbors and friends can sue you if they suffer from injuries within your premises that in reality are an outcome of your negligence.
The value for which you cover your household contents will play a role in determining the cost of property insurance. Likewise, the value for which your structure gets covered is likely to influence the cost of renters insurance. This is a point where in both the renters and property insurance policies reflect similarities. In your attempt to cover all belongings, you'll either need to cover them for their replacement value or their actual cash value.
It might seem an expensive idea to cover these personal possessions for their replacement value. But in reality, replacing them will cost you the same as that of covering your valuables and house for the same price. You won't be able to pull out of your losses if you don't have the right type of property or renters insurance n place. At the same time, you're advised to read through the details that you find in your policy's fine print.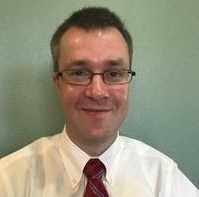 James Hendrickson is an internet entrepreneur, blogging junky, hunter and personal finance geek.  When he's not lurking in coffee shops in Portland, Oregon, you'll find him in the Pacific Northwest's great outdoors.   James has a masters degree in Sociology from the University of Maryland at College Park and a Bachelors degree on Sociology from Earlham College.  He loves individual stocks, bonds and precious metals.