Many people wait for their fridge freezer to give up the ghost before thinking about replacing it, but this is often a false economy. Picking the right time to purchase appliances like this can save you big bucks, and an old model will be chewing up the electricity, even if it is still running correctly. If it does die on you it needs an immediate replacement, leaving you at the mercy of the sellers, beggars can't be choosers.
Pick the right model
Choosing the right style of appliance is also an important consideration. An American fridge freezer is a worthwhile investment because of its sophisticated features, unquestionable durability, and stylish design, among other things. Today's models, with chilled water and ice dispensers can save a fortune in bottled drinks, particularly if you have young children.
January Sales
The January sales are normally worth waiting for, but when retailers are desperate, the sales come earlier each year. Keep an eye on the local press and in-store advertising and you might have that bargain in time for Christmas, or you can gamble that the prices will drop even lower in the New Year.
Autumn
In the run up to Christmas manufacturers bring out their new models, and need the space to stock them. Now is the time to grab a bargain on last year's stock. Be prepared to haggle and a good price might drop down to a great price. Demonstration models are an even better deal, point out any marks and blemishes to the sales staff, many of which will clean off when you get it home.
Online
Price comparison sites are always worth checking to make sure that you are not paying over the odds. They also give you the power to challenge a price in-store, especially if they claim to match any deals that you find.
The worst time to buy a new fridge-freezer is when you desperately need one. So plan ahead and you can grab the bargains as they appear. By doing so, you will be a winner in the long run.
Will you go refrigerator shopping on the best time to score a deal to save some money for your other expenses?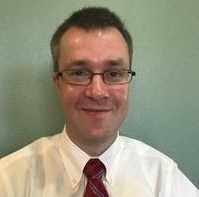 James Hendrickson is an internet entrepreneur, blogging junky, hunter and personal finance geek.  When he's not lurking in coffee shops in Portland, Oregon, you'll find him in the Pacific Northwest's great outdoors.   James has a masters degree in Sociology from the University of Maryland at College Park and a Bachelors degree on Sociology from Earlham College.  He loves individual stocks, bonds and precious metals.