You might one of those business people who refuse to get an insurance for your business because you think that it will cost you too much. Technically, getting an insurance for your small business is costly. However, if you allow your business to stay unprotective that will cost you more than what you should pay for your insurance.
Small Businesses that were wrecked by uncertain circumstances failed to recover because they don't have the capital to start all over again. In this case, only those insured who have the great possibility to bounce back from the track.
There are numbers of online small business insurance that you can encounter along your way. And you might be in the state of confusion on what you should choose. To give you an idea on what insurance should your business have these are some of the things that you should consider:
Property Insurance
Literally, property insurance is in charge of covering the properties of your business regardless if you are renting, leasing or your own your location. This type of insurance ensures your business from physical damage. Whether these are caused by thefts, vandalism, fire or calamities like hurricanes, floods, and earthquakes.
Having a property insurance during these events gives you an advantage because the insurance company will be going to replace the damage or loss property. You have an edge in this situation because the value of the service that you are going to receive is more than the rate of what you paid.
Employees' Compensation Insurance
After every catastrophe where it seems everything in the business was damaged, some employers fence themselves not to meet their employees because they that can no longer provide their compensation. Resulting for them to conduct a protest.
But there is still a way to pay them even the saddest part happens to your business. And this is only by means of having an Employee's Compensation Insurance. This is the type of insurance that will give the benefits of your employees like death, medical and disability benefits.
Product Liability Insurance
Product liability insurance takes its place when someone files a lawsuit against your business due to product reasons. Availing this type of insurance for your business is necessary particularly if you have physical products that may injure a person, damage a property or makes a negative impact to anyone who encounters it is necessary. As the insurance will pay for your legal actions which are in accordance with the law.
Home-based Businesses Insurance
In this century, a business can run and make some profits even you only manage it at the comfort of your home. The only downside of this kind of business is they are not protected from uncertain circumstances.
This is what many home-based businesses missed to understand. It's a fact that you are working at home. But the truth still remains that you are left unprotected. In this business, the source of your capital is your equipment's. And you can protect this by getting a commercial property insurance which usually includes your inventory.
Interruption Insurance
When a calamity hits your business' area your income stops from flowing. Similar if your workers are incapable to perform their duties due to a disaster or personal reasons. As a result, your, business will suffer from these losses. The part of Interruption Insurance in this situation is to replace your losses.
Different small business has a variety of insurance. Before getting an insurance for your business, find out what does your business need during a crisis by asking the help of a financial adviser. Be detailed on discussing on how does your business operates because the advice of a financial adviser is solely based on your given information.
Articles you may want to read:
Walmart Savings Catcher Phone Number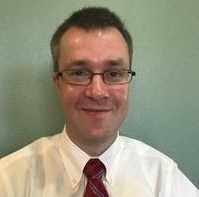 James Hendrickson is an internet entrepreneur, blogging junky, hunter and personal finance geek.  When he's not lurking in coffee shops in Portland, Oregon, you'll find him in the Pacific Northwest's great outdoors.   James has a masters degree in Sociology from the University of Maryland at College Park and a Bachelors degree on Sociology from Earlham College.  He loves individual stocks, bonds and precious metals.