The world is changing first and every single day people are looking for the best alternative source of income. Even after doing all the hard work in student life there is no guarantee that you will have the best possible job placement in your life. To be honest most of us are even struggling hard to secure our financial freedom. For this reason, people in Australia are fascinated with the Forex trading world. They know very well that this market is full of money. If they can truly execute the best possible trade then living their life based on trading is not all hard. But learning the details of this market is very complex and only 5% of the traders are able to make profit consistently. In today's article, we will discuss why trading is often considered to be the most difficult task in the world.
Greed and Fear
Greed and fear are one of the key reason for which the traders are losing money in this industry. When you start your Forex trading career you might get carried away with your initial success but after a few losses, you will understand the true nature of this market. From that point of time, you will face an extreme level of fear in your trade execution and not many traders can overcome it. However, if you manage to overcome your fear then comes your greed. Greed can be the worst enemy for the full-time Forex trader. If you become greedy then you won't be able to lead your life based on Forex trading. In fact, most of the novice traders lose their entire trading deposit due to their greed. If you truly want to consider yourself as a full-time trader then make sure that you have no greed in this market. It's true that at the early stage of your trading career you will have a deal with many losses due to your greed. So it's better to demo trade the market for the first six months.
Control over emotion
Emotion plays a vital role when you get involved in CFD trading industry. Many traders often trade the market based on their emotion and they simply think that this market can be traded based on wild assumption. But this is absolutely a wrong idea. Even after doing all the hard work and trading the market with patience, there is no assurance that you will have winning trades in the market. The successful traders always suggest the novice trader to learn to control their emotion. If you face few losing trades then there is nothing to get frustrated. Losing is just a part of the trader's life. Wait patiently and trade the market with price action confirmation signal. Don't listen to your emotion rather try to trade what you see in the market. If you feel down then take a break from the market and start your trading from the next day.
Trading is really one of the most complex tasks in the world. But if you can truly master the art of trading then no can stop you to become a millionaire. So how do we become a successful trader? All you need is strong patience and dedication to this market. Instead of trading the market with real money you should always trade it with the demo account for the first few months. Even the successful Aussie traders have demo traded the market to develop their trading system. But before you start developing your trading system it's highly imperative that you have complete knowledge about the basics of this market. Without having a clear knowledge of this industry you won't be able to develop a balanced trading system. In fact, most of the traders lose money due to lack of their trading knowledge. Develop a strong habit of reading so that you get a clear idea of this financial market.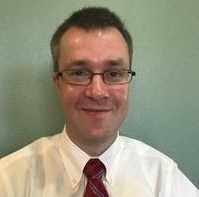 James Hendrickson is an internet entrepreneur, blogging junky, hunter and personal finance geek.  When he's not lurking in coffee shops in Portland, Oregon, you'll find him in the Pacific Northwest's great outdoors.   James has a masters degree in Sociology from the University of Maryland at College Park and a Bachelors degree on Sociology from Earlham College.  He loves individual stocks, bonds and precious metals.