Are you in the market for purchasing a luxury home?
Nowadays, a luxury home can either be considered a sprawling manor over several acres of land or maybe a contemporary home near nature – whatever it may mean, most homebuyers think they know it once they see it.
Throughout the United States, the real estate business for the sale of luxury properties has been hitting an all-time high and the prices also had a significant increase over the past few years. It may look like the luxury home market is on the rise, even if there are still areas that are recovering from the 2008 financial crisis. Like all types of financial markets, the real estate market functions under the law of supply and demand so how will you know where to buy luxury properties that can be a good investment?
You may have an ideal location in mind but here are several qualities you will need to focus on as well:
Do your research and check out the housing market before taking any further steps.
It's best to get an idea first on what you want and do not want for your property. There are a lot of options to consider so it's best to do your homework first. After you've done this, take your search outside of the internet. Some high-end properties may not be that eye-catching through photos so it's always best to go on-site and go through a tour of the property.
Hire a qualified broker.
Find and choose a broker who specializes in luxury real estates in the location you prefer and then let them find a house for you and show you around. If you don't have any idea where to start, you can visit http://www.millionandup.com/ to help you in the search of your dream luxury home in Miami. Some of their best properties are:
Marina Palms
Icon South Beach
The Ivy Downtown Miami
Brickell House
Jade Brickell
Choose a prime location.
There isn't a shortage of great locations in the US for a luxury home but there is only a handful that offers ideal combinations of lifestyle, location and the caliber of the properties. So which location hit the spot? Miami, FL goes second on the list. Other locations you may be interested in are:
Beverly Hills, California
Manhattan, New York
Bel Air, California
San Francisco, California
Palm Beach, Florida
East Hampton, New York
Martha's Vineyard, Massachusetts
Stamford, Connecticut
Malibu, California
Do a home tour of the properties that you are interested in.
As with any other real estate purchase, it is essential for you to take the time and inspect the luxury home that you want to purchase. Inspect the pools, spa, and gym, in-house laundry system, lawn irrigation systems, storage, fireplaces, central air conditioning/ heated floors, driveways, surveillance systems and even the fountains and ponds. Some may require a specialized home inspector so it's best to have all these checked prior to your purchase.
Do not forget about title insurance.
This will serve as your protection if ever there will be any problems that were forgotten during an inspection. You'll also want to look at the exceptions page of the title insurance before you close on the property.
If you're out shopping right now for a luxury home, keep these in mind. Whether a high-end apartment in the big city or a beach home, you should not compromise anything along the way.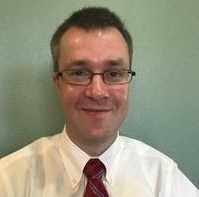 James Hendrickson is an internet entrepreneur, blogging junky, hunter and personal finance geek.  When he's not lurking in coffee shops in Portland, Oregon, you'll find him in the Pacific Northwest's great outdoors.   James has a masters degree in Sociology from the University of Maryland at College Park and a Bachelors degree on Sociology from Earlham College.  He loves individual stocks, bonds and precious metals.