As the holidays draw near many people will be traveling home, or even abroad, to celebrate. If you're spending a bit of cash on your trip you may want to consider travel insurance. However, you'll want to know how to calculate the cost of travel insurance before shopping for an insurer.
Who Needs Travel Insurance?  
Most people don't purchase travel insurance but it is a great way to ensure your purchases in the event you can't make the trip. For instance, if you booked a 10-day cruise and a close family member dies right before the trip you'll likely stay home. Travel insurance helps you get a portion of your invested cash back.
Most travel insurance policies (but not all) cover:
Pre-existing condition coverage (in the event you fall ill)
Cancel for any reason coverage (you just can't make it or don't want to anymore)
Cancel for work reasons (anything work-related)
How Much Does Travel Insurance Cost?
When calculating travel insurance, the overall cost of your travel insurance plan will heavily depend on the cost of the trip.
Calculating the cost of your trip is the most vital part of determining how expensive your travel insurance plan is. Knowing how much your trip will cost will lead to determining how much of the trip is insurable. When deciding the cost of the trip you'll want to include the following expenses:
All non-refundable payments (deposits on the hotel, airfare, cruise, etc.)
Pre-paid transportation (like a shuttle from the airport)
Other non-refundable fees for tours, conventions, etc.
Non-refundable tickets (like tickets to Disney World, concert tickets, etc.)
You should not include the following when calculating your trip cost:
Anything you pay for once you arrive (meals, lodging, etc.)
Souvenirs, gifts, etc.
Any purchases you make during the trip
Any other expenses that aren't pre-paid.
None of these costs will be reimbursed to you. Including these will result in over-insuring your trip and paying a higher premium. Travel insurance will only pay you for any losses you experience (pre-paid costs).
Exceptions to the Rule
There are some exceptions to the rules, as always. For instance, if you pay for a hotel ahead of time that does not allow cancellations but will reschedule with you, most insurers don't consider this a loss. You won't be reimbursed for this (even if you won't ever make it to the hotel). If the cancellation policy doesn't allow for a true cancellation, you may want to think twice about booking your stay (especially if you plan on using travel insurance).
Can You Estimate The Trip Cost?
Most people don't know the cost of their trip off the top of their head. If this is the case, you can estimate your trip costs. It is a good idea to overestimate your insurance needs because if you find the coverage to be too much you can always update your policy later on.
Whether you are shopping for travel insurance, car insurance or home insurance, doing your research and knowing your policy is important. If you have in-depth questions about travel insurance or other policies, ask your insurer.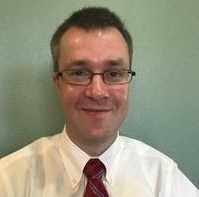 James Hendrickson is an internet entrepreneur, blogging junky, hunter and personal finance geek.  When he's not lurking in coffee shops in Portland, Oregon, you'll find him in the Pacific Northwest's great outdoors.   James has a masters degree in Sociology from the University of Maryland at College Park and a Bachelors degree on Sociology from Earlham College.  He loves individual stocks, bonds and precious metals.