The importance of an appealing, functional, well-designed website for real estate agents and mortgage professionals cannot be overstated. Before anyone ever shakes your hand or hears your voice, you will have already made an impression on them with your site. In the minds of many Americans, a person's website is an exact representation of that person, and this is the case even more so with professional sites.
If you are unfamiliar with digital marketing, you are probably even less familiar with web design. However, building a website is easier than ever, and there are countless free and paid resources available to help you do so. There are also many website hosts that specialize in ready-made real estate website templates and make the process even easier.
First Steps
If you are unsure where to start, ask around your professional network for recommendations or simply look at the bottom of one of your favorite entrepreneurs' sites and use the same host. In fact, you may want to emulate some aspects of your most successful competitors sites as a starting point.
As time goes on, the site will evolve and grow, but the initial goal is simply to get something up that is effective, attractive and accurately represents your personal brand.
First, choose a web developer– ideally one who specializes in the real estate industry.
Next, choose a domain name that is identifiable, unique, clever and easily searchable. Some variation of your name or your company name is usually the simplest and best option.
Integrate local IDX systems and your personal customer relationship management (CRM) information.
Ensure all the essential information about your business is filled in accurately– i.e. name, phone number, office address, email address and any other necessary contact information.
Link up your (professional) social media accounts and other related sites you can use to draw traffic and promote your new website.
Add call-to-actions (CTAs) to grow your client database and get customers involved.
Get the word out! Tell friends, family, colleagues, partners, clients, potential clients and anyone else who will listen!
Content Marketing
If your website is the body of your digital marketing strategy, the content you put on the website is its lifeblood. Every effective real estate website needs a blog to draw in more traffic, provide useful information and build your reputation as an industry authority. Your content should be useful, interesting and specific to the needs of your clients.
The first step in creating effective content for your site is researching what kind of information is important to your target audience. Some of this is relatively straightforward; if you deal in Rochester real estate for example, write tips for homeowners in Upstate New York and information that would be intriguing for those in the region. For more advanced research into your market, you can take advantage of statistical data for homebuyers in your area to get a better idea.
The content on your site should always be of high quality and relevant to the needs of your clients. With the high emphasis Google now puts on quality content, this is crucial for search engine optimization. You will also want to include one or two CTAs in all of your content, ensuring customers do not have to search around the site to find how they can do business with you.
Perfecting Your Site
It is important to pay close attention to your website throughout the first month. This is the developmental stage for the site, and you can learn more during this period than at any other point about what works, what should change and how your site can improve. Regularly check your key performance metrics using Google Analytics during this period and going forward to see what you can do better.
In addition to regular blog posts, your site could include other content that will appeal to your target audience such as real estate reports, guides, infographics and other resources that are helpful when searching for a new home. You should also make sure your site is easy to use and mobile friendly. Continuously reviewing, evaluating and updating your site is one of the most important factors to success in modern real estate.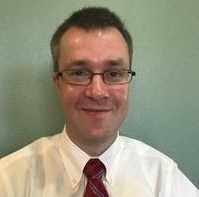 James Hendrickson is an internet entrepreneur, blogging junky, hunter and personal finance geek.  When he's not lurking in coffee shops in Portland, Oregon, you'll find him in the Pacific Northwest's great outdoors.   James has a masters degree in Sociology from the University of Maryland at College Park and a Bachelors degree on Sociology from Earlham College.  He loves individual stocks, bonds and precious metals.