Buying your first home can be one of the most exciting and rewarding events of your life. It can be a rite of passage into adulthood and a first step towards financial independence. But while home ownership can have countless benefits and advantages, it also comes with increased responsibility, some uncertainty and a major personal investment. This makes it hard for many young people to know whether or not they are truly ready to buy a house.
How to Know
There are few things in life that are as exciting– or nerve-racking– as buying your first home. Progressing from rental to ownership is a huge step and one that you will remember for your entire life, and your first home will always hold a special place in your heart. If you have recently found yourself Googling home prices near me or what exactly is a home lien, you may need more guidance to be sure you are ready for this step.
So, how can you know for sure? Unfortunately, the truth is that you cannot. Even after crunching all the numbers and consulting with all the right people, there will always be some level of uncertainty. But that is part of what makes it such an exciting prospect, and there are some indicators that can help you feel more confident that you are finally ready to take the leap into home ownership.
Time to Settle Down
Settling down means more than many people think at first. Even though you have the spouse, the kids and the good job, it may not necessarily mean that home ownership is the next logical step. While these elements are important indicators, there are several other factors that must be considered when making the decision.
For instance, do you like the location and the surrounding area of the home? How are the schools, and how is the commute to work? It really all comes down to determining if this is where you can set down roots and see yourself living for the next 5, 10 or 20+ years. If you do not believe you will stay in the home for at least three to five years, you will likely lose money on the investment.
Career Stability
You need to be comfortable in your career and current salary. Mortgage lenders tend to look at your income history for the last two years, and that can be a good timeline to use yourself. Is it stable? Is there a chance of your pay decreasing or possibly losing the job? Even after you've saved the down payment, you need to be sure you will be able to pay the mortgage down the road.
Respectable Savings
You need to have at least a respectable amount in savings before considering buying a house, and this does not include the down payment amount. Normally, a down payment will be about 20 percent, but you don't want this to completely clean out your accounts. There are fees, moving costs, taxes and several other expenses, and these are only those that relate directly to the purchase of the home.
Additional Responsibility
Home ownership comes with lots of benefits, but it also comes with a lot of responsibility. If the air conditioner breaks, or the dishwasher floods the kitchen, you will not be able to call maintenance to come down and make repairs. You will officially be your own maintenance guy from now on– or at least responsible for calling a professional one.
While buying a home will take considerable commitment, investment and responsibility, it will also be one of the most rewarding things in your life. Although there will always be some level of uncertainty, doing your due diligence and going about it correctly can lead to one of the most meaningful and memorable investments of your life.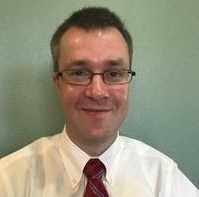 James Hendrickson is an internet entrepreneur, blogging junky, hunter and personal finance geek.  When he's not lurking in coffee shops in Portland, Oregon, you'll find him in the Pacific Northwest's great outdoors.   James has a masters degree in Sociology from the University of Maryland at College Park and a Bachelors degree on Sociology from Earlham College.  He loves individual stocks, bonds and precious metals.